Bloom'n Blaz'n Lemon Super Hot
Last year we were successful at cross-pollinating our own variety of Small but Blaz'n Hot Pepper, The Blaz'n Lemon Super Hot. These pepper plants are Bloom'n!
We were excite to try something ourselves two years ago. We took the Peruvian White Habanero, which we loved using in eggs and other chicken recipes. The culinary features of this pepper are: It has creamy-white fruit and is one of our favorites for its smoky taste and extreme heat. We cross pollinated the White 'Jelly Bean' Habanero with the Lemon Habanero. Last year we gave it the technical name of S4F-White Lemon but as we brought it to market the name Blaz'n Lemon Super Hot better described it.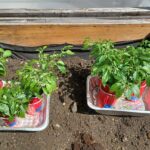 This growing season, as with many of our peppers, we started everything in the Grow Room. We go from seed to the double-cup maturation method. Then as we get to mid-May we put these peppers in the deck raised bed. This is a covered raised bed that allows us to keep the heat in at night and have the Blaz'n Lemon Super Hot ready to move to the kitchen quickly.
Since we started the seeds in January, we hit a level of maturity by May that has our Blaz'n Lemon Super Hot bloom'n when we climatize them and get
them into the dirt. We don't see a lot of plant shock because of the way we prepare the soil and bring them up from the grow room to get used to the natural sun and weather conditions.
Blooming as they are and that we are having fruit set on a number of our other plants in the grow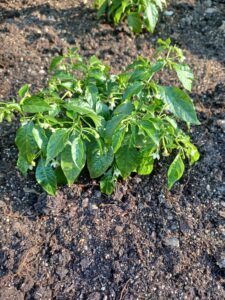 room, we expect to have fruit on and ready for you sooner than last year.
We are developing some new rub/spice combinations that can take advantage of the smokey sweet heat of the Blaz'n Lemon Super Hot. Keep your eye tuned for the fresh peppers on our table at the Farmers Markets in Mentor on Friday's and Chardon on Saturdays. Then watch for the next new rub/seasonings that will be coming from Peppers4Fun.
Add of our Peppers4Fun peppers, rubs, seasoning and Jams to your next culinary experience.