Our First Youngstown Flea – July 8th
July 8 @ 9:00 am

-

3:00 pm
Our First Youngstown Flea
We are really excited about participating in our First Youngstown Flea market.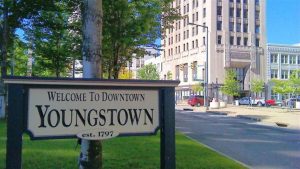 'The Youngstown Flea a "Market For Makers" is thrilled to announce #SeasonEight of it's indoor/outdoor "Market For Makers" happening right in the heart of downtown Youngstown at 365 E Boardman Street.'
There is a wide variety of vendors and we are honored to be a part of this fantastic market.
A couple pointers From the Website:
A FLEA NOT A FLEA MARKET
The Youngstown Flea easily differentiates itself in the way we deliver, not just another area event, but an EXPERIENCE! Cue the curated music, Yoga, the inviting pet-friendly atmosphere and bring the area's finest farmers, food trucks & artisans and we're just getting started.
CELEBRATES COMMUNITY
Hidden treasures & local gems of handmade, hand-poured, hand-stamped jewelry, art, crafts, clothing, food/food trucks & collectibles from artisans at The Youngstown Flea – it's connecting a community of creatives with the local community that cares.